We selected 10 cool 3d printing models. You can download and print these models right away.
1-Monster Book Nook, Book End
One of the pillars of our daily life is reading. This thing is perfect for your bookshelf full of fantasy books. Place them between the books and see the magic happens in front of your eyes. This will give magical 3-dimensional feeling to your bookshelf. If you anything like me and have heavy books like Lord of the Rings thousands page and brick-like hardback beauty, you'll need something to hold your books. Reading is a big part of our lives, like eating. We need to take care of how the plate looks before we eat, we need to feed the eyes before the stomach. Same goes for the books. We need to feed the eyes before our brain and imagination. Everything is a story. The bookshelf is a part of a reading experience. Take care of it well. This is one of a kind item to collect.
Note: You can also use this scaled down on a dungeon doorway. You can have a big monster trying to reach through the door. Its a great way to initiate a surprise dungeon attack. If you print this very small and place it on your dungeon door, you'll have a fantastic immersion.
Who made it? Serdar Engin
Download Link: Monster Book Nook
2- Cable Organizer for Wall or Desk
You can mount it under your desk or on the wall.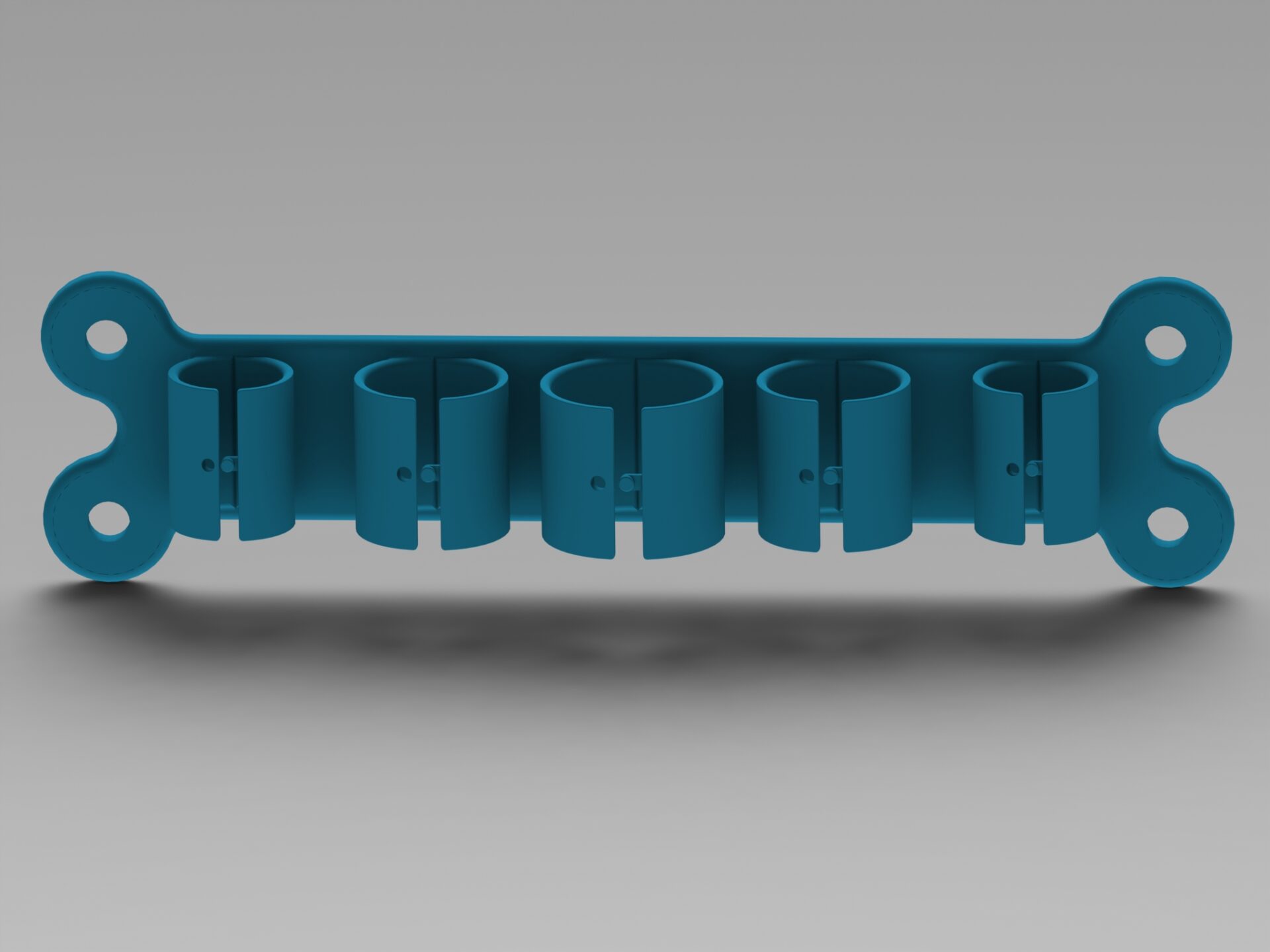 When you are working on your table some accidents may occur while working at your desk. Your soda can be spill on your table or on your important files. So we design this model
if you wanna drink something, all you have to do is place the bottle inside. Then if you accidentally hit it, the soda will not spill.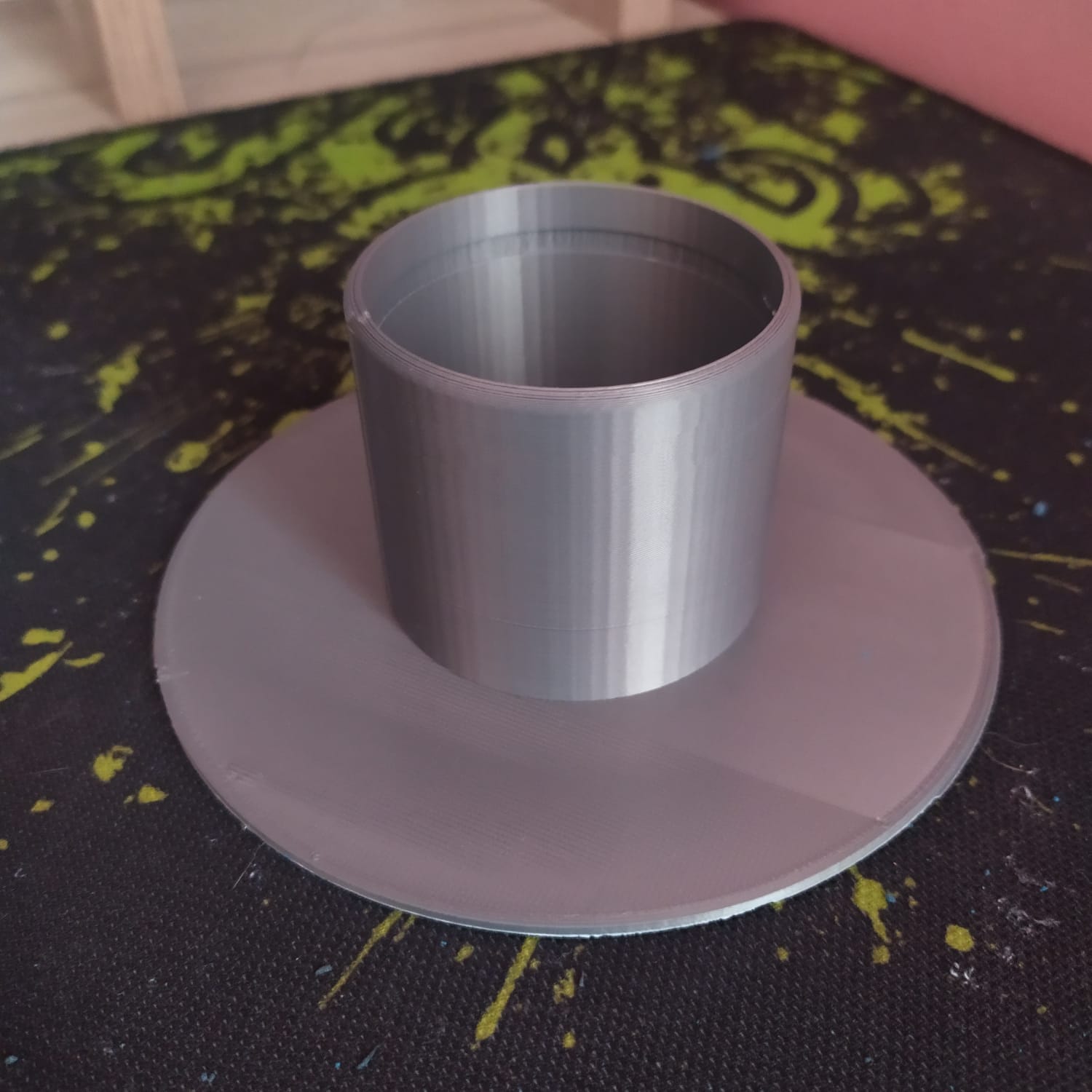 Who made it? İsa Derman
Download Link: Anti Spill
4- Trigonometry Pencil Box
It will make it easier for you to memorize formulas.
Who made it? Mustafa Emirhan
Download Link: Trigonometry Pencil Box
5- Advanced Level 5X5 Sliding Puzzle
10×10 cm Sized Advanced Level Sliding 5×5 Puzzle. Advanced level 5×5 puzzle. It consists of 3 different pieces. You can print it in different colors.
Mix up and enjoy 🙂 You Can Paint Numbers and Letters Any Color You Want.
Who made it? Ümit Etöz
Download Link: Advanced Level 5X5 Sliding Puzzle
 6- Smart Arc Pot | Smart Arc Planter
This Smart pot is exactly the growing environment your plants need, while giving you flexibility in your watering routine. It's super easy to use: just plant your favorite herb or other water-intensive plant, add water, and you're all set.
Download Link: Smart Arc Pot | Smart Arc Planter
7- Pop-up Wallet
,
8- Waste Basket
For those who are bored while working in the office, waste basket model.
9- World's most ergonomic painting handle ever created.
Hobbies have an important place in our daily life. Our life is not about work & commute & sleep cycle. Everybody should have a creative hobby to sharpen their mind. We all love 3d printing. Miniature painting is a great hobby which merges lots of different disciplines into one. If you are interested in printing your own miniatures and painting them, meet the world's most ergonomic painting handle ever created.
I know its a bold claim. But you'll feel the difference when you hold it in your hands. It is specifically designed to follow the anatomy of the human hand. I have wrist problems as long as i remember. For me holding objects in a natural way is important. Miniature painting is a hobby where you spend long hours. This handle will fit perfectly in your hand.
The top part is removeable with ease. You can print more than once and have another miniature on the second one to switch between in a painting session. While the top part is removeable it wont fall if you hold it upside down.
Recommendation:
Measure your hand across in the middle and add 3,5cm to it to have your size.
My hands are relatively small and 8,5cm across at the middle. for "small" size print the piece at 12cm height (uniform scale) small size would wit most women.
For bigger hands scale the model according to your hand.
I also recommend using "fuzzy skin" setting in cura to have a rough finish on the surface. It has a more natural grip.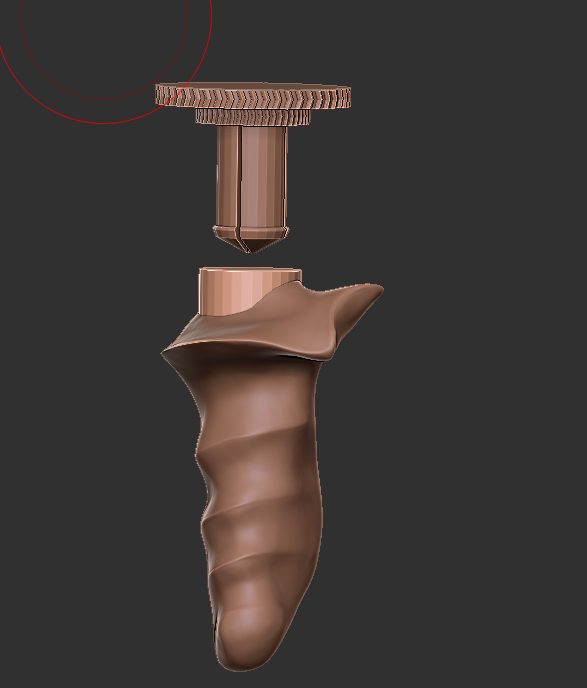 Who made it? Serdar Engin
Download Link: Painting Handle
10- 360 Degree Rotating BMW Keychain
Key ring that can rotate 360 degrees on its own axis. It is a single stl file.
Who made it? Ümit Etöz
Download Link: 360 Degree Rotating BMW Keychain