3D Design Contests on Funpir.com
We have started the 3D model competitions that our 3D model designers are eagerly waiting for. We trust the imagination of our designers!
Good luck everyone.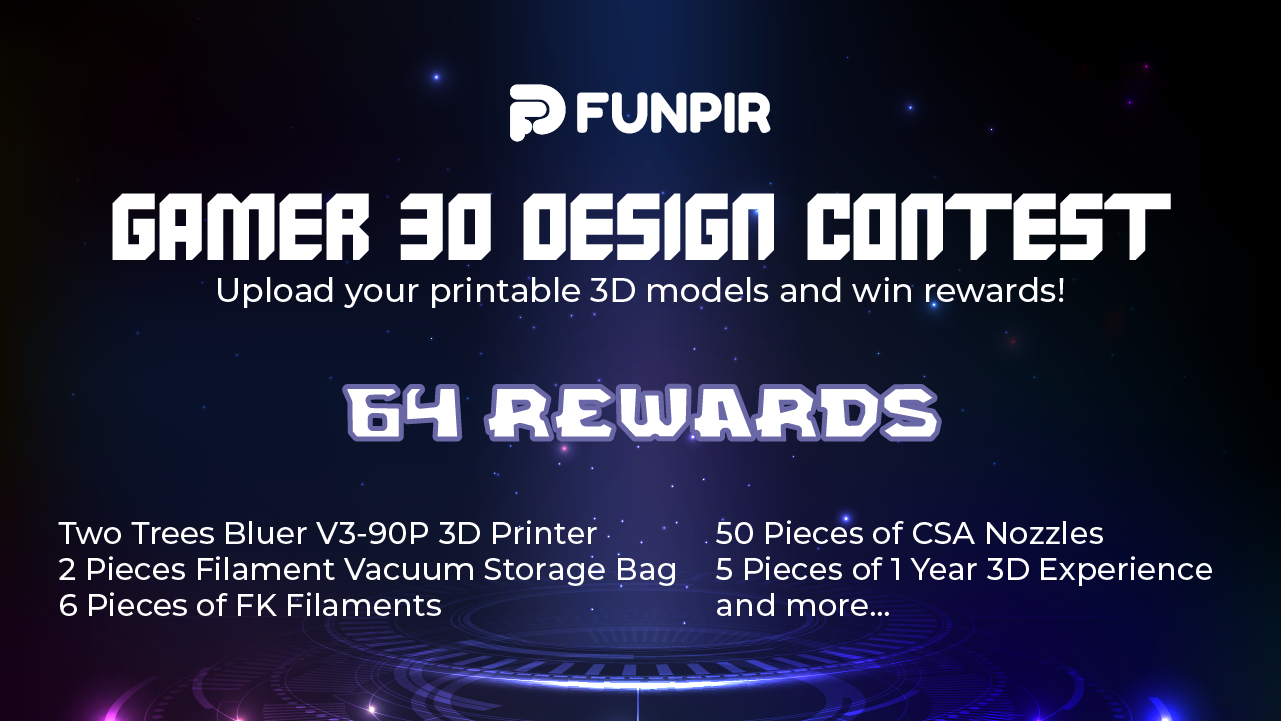 Gamer 3D Design Contest
The competition has ended.
We are launching the second-place 3D design competition under the name Funpir. We appreciate your interest in our first contest.
Our second competition's major theme is "Computer Games and Gamers." Your 3D printable models that will make computer gamers' lives easier are what we're waiting for. Also, you can add you own games and other tool for card and table gamers. We will award the first 5 winners of this 3D design contest a total of 64 prizes.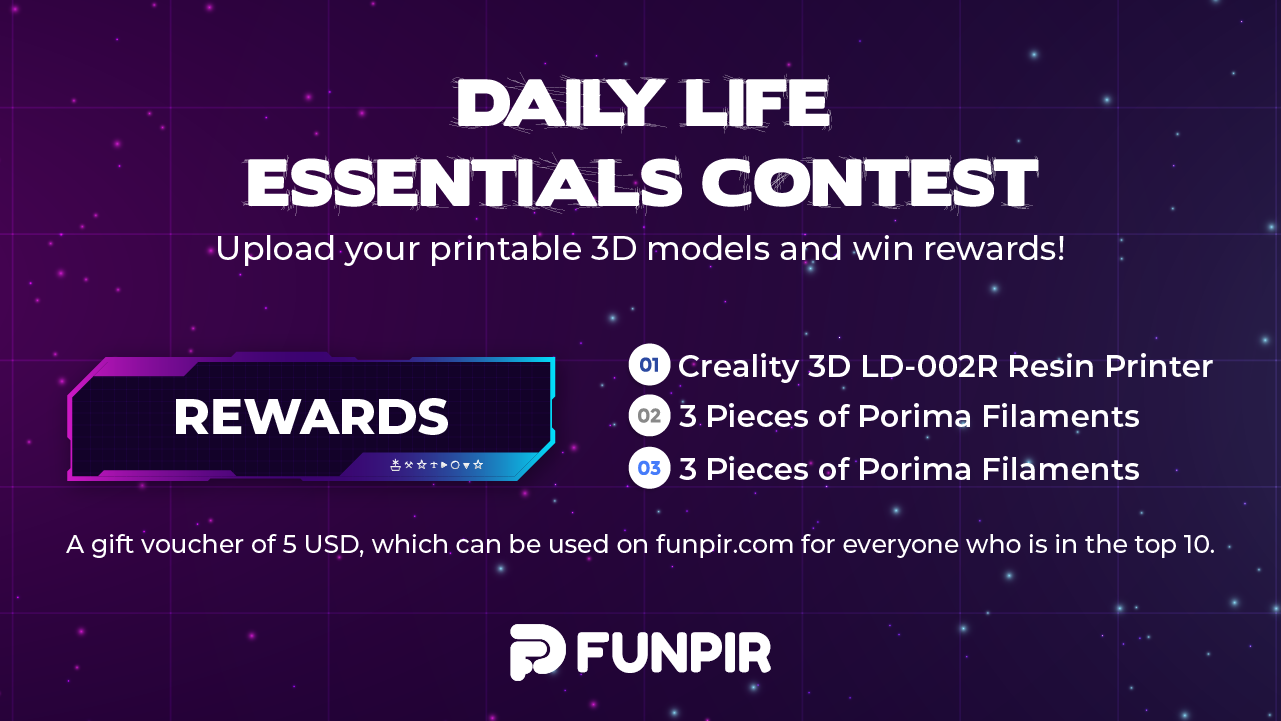 Greetings to everyone!
The competition has ended.

Our first award-winning competition, organized by Funpir.com, is starting. In our first competition, we thought of a general competition title as a concept.
In this competition concept, we will focus on daily life, and we will focus on printable 3D models that will facilitate our daily life and increase our quality of life.
We can print everything we need for our study room, garden, scooter, bike, balcony, and car using 3D printers.